Carbon Footprint-Free Recycling
CALL OR TEXT TODAY! (313) 769-8645
• We provide grease recycling service to restaurants and institutions in the Metro Detroit, Ann Arbor, and surrounding areas.
• We're local, prompt, reliable, and easy to use.
• We provide a recycling container. You just text us when the oil receptacle is full.
• All of the waste oil we collect is recycled locally, for use as recycled Biodiesel, compost for local farms, and for use in natural gas-creating biodigesters for 100% carbon footprint-free recycling.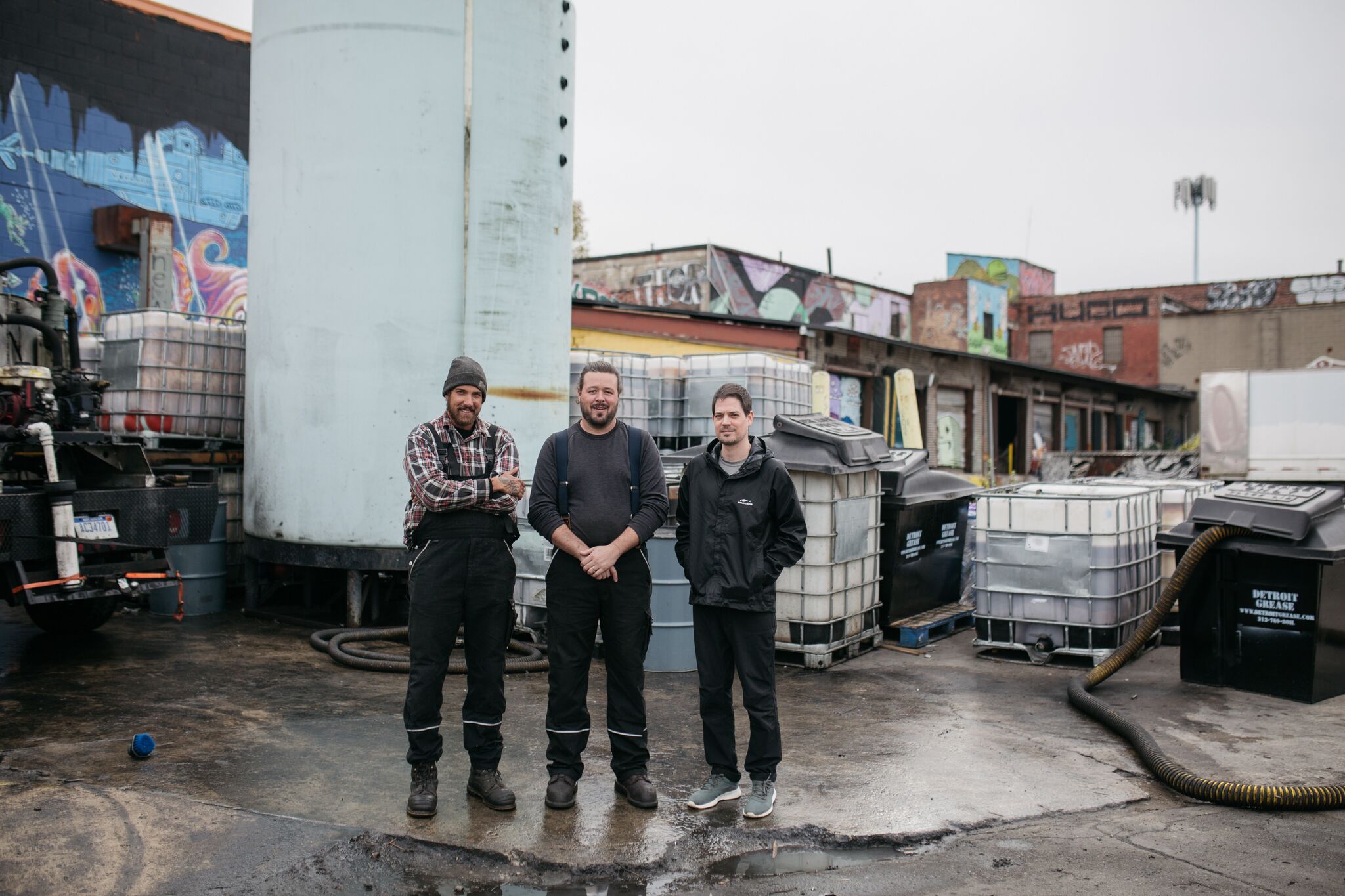 Find out about our organization,
mission, our methods, and the results you can expect from using our service.
Ready to take the next step? You can sign up today online to begin service and join our cause.